Only the St. Cloud Y has the area's premier summer day camp focused on activity and healthy living for youth!
We provide a diverse and caring environment for your child to explore personal interests, find new talents, build independence and thrive – all with a focus on health and well-being! Campers enjoy:
Daily swimming
Free hot lunch every day, plus two healthy snacks
Daily reading times
Bussed and walking field trips (8 total bussed field trips)
Fun and active games
Arts and crafts
Sports
Science-based activities
Rock Climbing
Additional field trips for children aged 11-13 through the Metro Bus
About Camp Staff
Carolyne Anderson, our Summer Camp Director will be supported by many caring counselors. Our counselors return year after year because of Camp's welcoming and supportive environment. We take pride in helping your child grow and discover, and we are excited for another fun-filled summer!
Ages:
5 – 13 years old
Cost:
3 days- $90
4 days- $105
Weekly- $110 Members/ $130 Non-Members
Field Trips- $12 (exception Summerland $18)
Non-refundable registration fee per week- $30
Early Drop Off- $10/ week
Late Pick Up- $10/ week
You are required to fill out the forms below to participate in camp. We recommend filling these out in advance before you stop into the Y to officially register your child for camp!
Financial assistance is available. Contact the Y for details.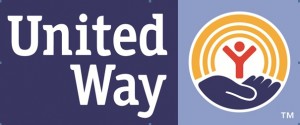 The St. Cloud Area Family Y Summer Day Camp is a United Way supported program.

Photos courtesy of Yuppy Photo.
Summer Camp Schedule
SUMMER CAMP IS FULL FOR 2017!
Weekly Themes 2017
1. Splish Splash (June 5th-9th) It's time to get soaked! Splish and splash through an awesome, fun-filled week. Summer is hot, but you'll stay cool with activities like water balloon games, water relays, slip 'n slides and more!
2. Spirit Week (June 12th-16th) Show your camp pride! Teams will create camp-themed banners, songs, cheers, and mascots. Camp teams will present their creations on Friday for a grand day of fun! (Field Trip: Mill City Museum)
3. Super Slimy (June 19th-23rd) Get ready for a wacky week of icky, sticky, silly stuff created by you! This isn't for the light hearted; it goes way past a school science project! Come dressed to get dirty. We will make gack, goop, and glop this week.
4. Super Hero (June 26th-30th) Unlock your super powers during the adventure-filled week. Discover the hero in you through challenges, adventures, and good deeds. Grab your super suit and cape as we launch ourselves into fun and games! (Field Trip: Stages Theater- Shrek Jr.)- Costumes enjoyed on Friday.
5. Party in the USA (July 3rd-7th: NO CAMP on the 4th!) Celebrate America during this red, white and blue packed week. Campers will enjoy Olympic- inspired games and historical discoveries this week, while learning about the USA and what makes us great.
6. Treasure Hunters (July 10th-14th) Become a detective and unveil the mystery at your camp. WE will be creating maps and participating in scavenger hunts. Figure out the hidden codes and unlock riddles. Every day is a mystery, and anything can happen! (Field Trip: North West Company Fur Post)
7. Y's Got Talent (July 17th-21st) Let your inner performer shine at the YMCA's very own Talent show. Find your moment in the spotlight with activities like a lip-sync challenge, dance off, and improv skits. (Field Trip: Great River Bowl)
8. Time Traveler (July 24th-28th) Every wondered what it was like to live hundreds of years ago, or what the future has in store? Hop on board our time machine and find out! We will explore different eras as we play ancient games, create caveman art, make futuristic outfits, and build a time capsule. Come along for the ride! (Field Trip: Mille Lacs Indian Museum)
9. Games, Games, Games (July 31st-August 4th) A week full of games and activities that focus on having fun, developing sportsmanship and learning to be a team player. You'll enjoy new variations on tag, Ultimate Frisbee®, Minute to Win It activities and favorite game shows. (Field Trip: Summerland)
10. Summer Fiesta (August 7th-11th) Join in our celebration by hitting the piñata, playing fiesta inspired games, dancing to the Macarena, and show your creativity with recycled materials in the thingamajig competition. (Field Trip: Parkwood Theater)
11. Through the Decades (August 14th-18th) Travel thru the decades as we explore the 50s: Hula hoop contest, Dance-off with Hand Jive/Twist & Mashed Potato; 60s/70s Tye Dye, Pet Rocks, Beaded Necklaces, Twister Tournament; 80s: Friendship Pins and a dance party. (Field Trip: Skatin' Place)
12. Harry Potter Week (August 21st-25th) I solemnly swear that I am up to no good. Join us for a fun week of Harry Potter trivia, Quidditch, and YMCA magic. We will end the week by watching one of our favorite Harry Potter films.
13. Camp Rewind (August 28th-September 1st) Did you love all the water games during Splish, Splash week? Did you want to be Super Slimy just one more time this summer? Then you're in luck! Spend the last week of camp revisiting all our favorite activities and games as we put the entire summer on rewind.