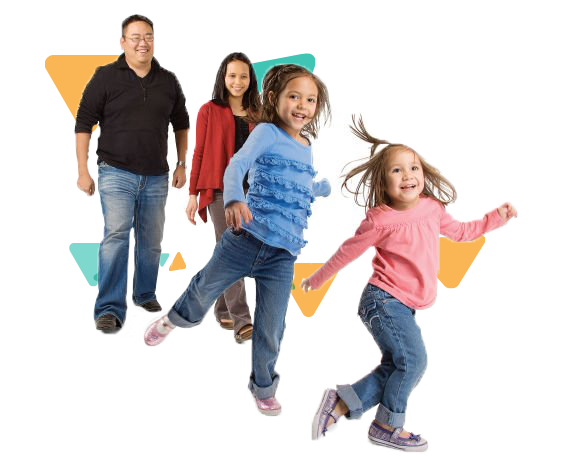 The St. Cloud Area Family YMCA is proud to provide Supervised Visitations and Supervised Exchanges for area families. For more information, contact Jessica Linhoff, Social Services Coordinator, at jessica.linhoff@scymca.org or 320-230-3625.
OUR MISSION
To provide families, who are court-ordered or those families without a court order but have mutually agreed to have supervised visitations and exchanges, with a positive, healthy environment in which to interact, offering them a place where family vulnerability to violence and trauma will be reduced.
TYPES OF SERVICES
Supervised exchanges provide for the exchange of child(ren) from one parent to the other without the parents having contact with each other.
Supervised visitations provide a safe option for non-custodial parties to visit with their child(ren).
Community Supervised Parenting Time does not take place in the St. Cloud Area
Family YMCA. Community Supervised Parenting Time can take place in various locations within a 30 miles radius of St. Cloud, MN. Times of visitations may vary based on the facilities' schedules.
Transitional Supervised Parenting Time helps families transition from supervised to unsupervised parenting time. This type of supervised parenting time is provided in the same environment as traditional supervised parenting time, but without constant
supervision provided by our supervision staff.
Sibling Visitations provide siblings who are placed in different homes the opportunity to reconnect in a safe, positive, and healthy environment.
Virtual Supervised Visitations facilitate additional contact between minor child(ren) and non-custodial party, the St. Cloud Area Family YMCA will offer virtual supervised parenting time via the Zoom platform.
Parent Coaching Supervised Visitations utilizes the Nurturing Parenting Skills for Families in Supervised Visitation curriculum. Based on the assessed needs of the family, parents and parent educators work together and select competency lessons from the
curriculum to form a parenting/visitation program to meet the specific needs of the families.
TIMES & VISIT HOURS
Monday-Friday: 8 a.m. – 8 p.m.
Saturday: 8 a.m. – 7 p.m.
Sunday: 10:15 a.m. – 7 p.m.
Visits can be scheduled for up to four hours per day, based the court order and based on staff availability and caseload.
FEES
Please contact the Social Services office for fee information. Scholarships are available.
ACTIVITIES
Children and visiting parties are able to utilize these activity areas:
Gyms: basketball, soccer, kickball, football, etc.
Kid Zone: coloring, climbing the play structure, toys, etc.
Inter-generational Area: eating, reading, talking, coloring, watching swimmers, etc.
Youth Studios: soccer, kickball, football, quiet space etc.
Upper Room: coloring, reading, puzzles, board games, quiet space, etc.
Conference rooms: quiet space, board games, reading, etc.
Other indoor activities: rock climbing, racquetball, indoor track, etc.
Family Pool: only for pre-approved families.
Outside Activities: Playground, football, soccer, baseball/softball, catch, etc.
*All activities are dependent upon the various schedules of each area.*
ABOUT VISITATION AND EXCHANGE STAFF MEMBERS
All visitation/exchange supervisors have backgrounds in social work, psychology, sociology, criminal justice, or human relations, and are trained to deal with issues concerning families in crisis. Visitation staff are informed of the confidentiality policy and sign a waiver stating the same. Any breach of this policy will result in the dismissal of the visitation/exchange supervisor.
TO INQUIRE OR MAKE A REFERRAL