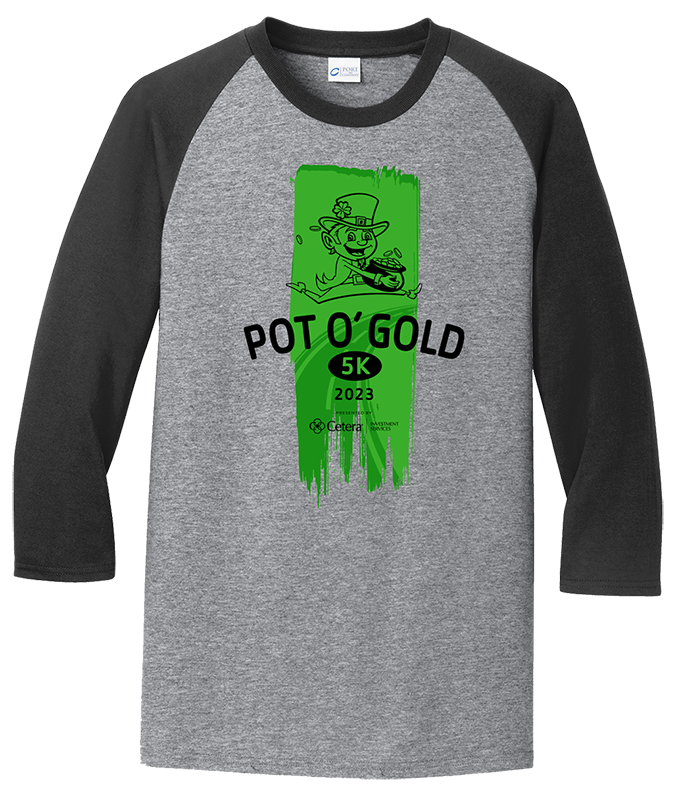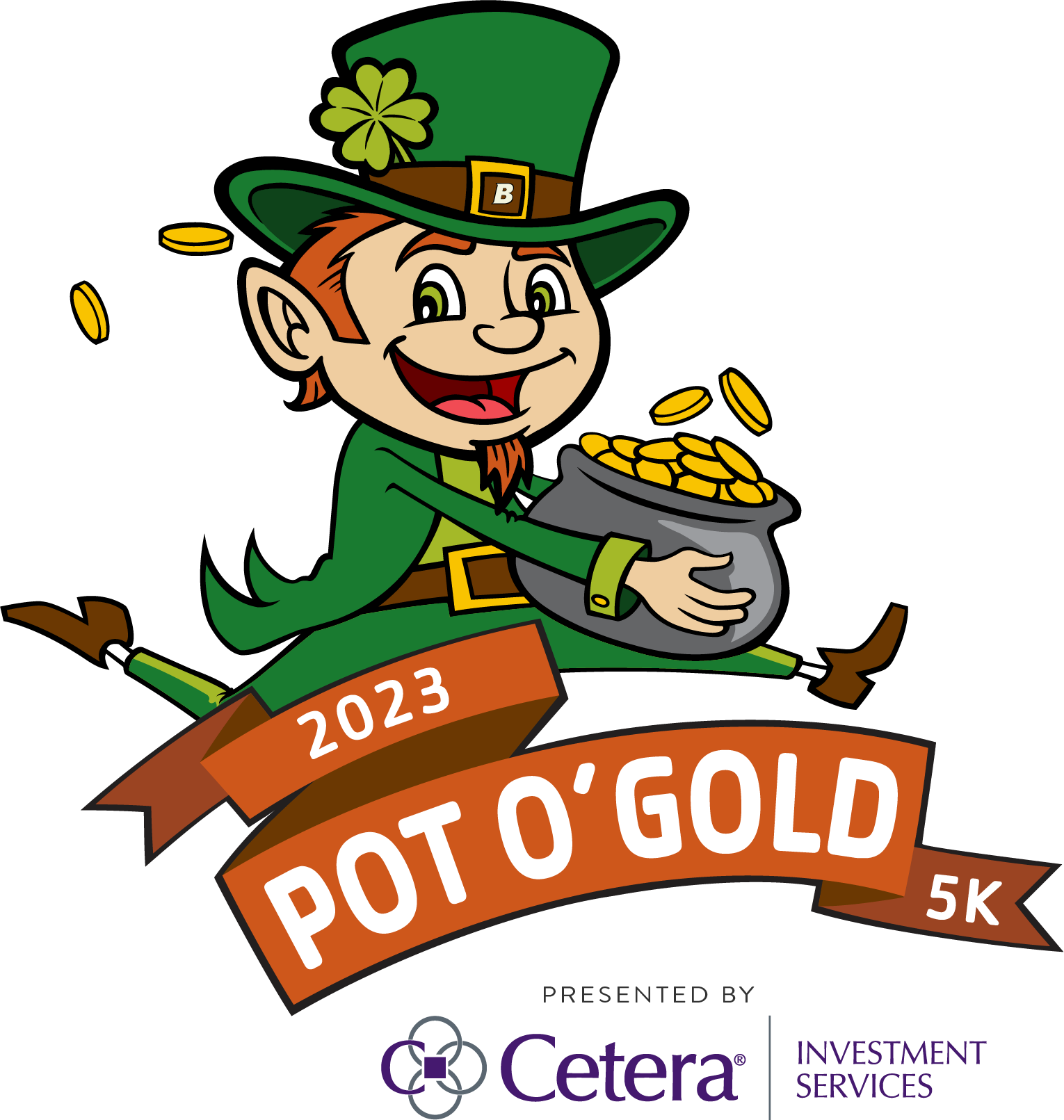 ---
The Pot O' Gold 5K is the kick-off race to the 12th annual season of the Bernick's Family Fitness Series, hosted by the St. Cloud Area Family YMCA. Our series aims to eliminate cost barriers and provide individuals and families with opportunities to gather and commit to healthy activities throughout the year. This is made possible through our incredible sponsors who believe in the mission and success of this series.

Continuing the tradition of MN's most festive, fun, and affordable 5K racing series
---
Grab your lucky green socks and join us for a 5K run, 2 mile walk, and the El-Jay Plumbing "Little Leprechaun's" 1K race. Registration includes a custom racer shirt.
Date: March 11, 2023
Location: Riverview Intermediate School in Sartell
Time:
8:30 a.m. Start of the El-Jay Plumbing "Little Leprechauns" 1K

8:45 a.m.

Start of the Cetera Pot O' Gold 5K and 2 Mile walk
Cost: $5 per person
Your start to Finish presented by

SCHEELS is once again partnering with the Bernick's Family Fitness Series to help us build excitement around the events, support volunteerism, and get you to the finish! Keep an eye out on our social media events for great SCHEELS giveaways and updates to keep you and your family moving this summer! Thank you SCHEELS for supporting our community!
---
THE YMCA IS HONORED TO CONTINUE THE
BERNICK'S FAMILY FITNESS SERIES IN 2023
The YMCA facilitates four family-friendly community 5K events each year, seeing over 10,000 participants plus thousands of
spectators in past years. Our mission is to help create happy, healthy families. This series sees 80% of participants register as families.
Join us as we continue to impact the health and wellness of this community. Be part of MN's most festive, fun and affordable series!
To learn more and get started, contact Evin Haukos at 320-219-9155 or [email protected].
TITLE
SPONSOR
$5,000 - $10,000 • ONE PER EVENT
Presenting sponsor of said event/area
Business logo as part of the event logo/hosted area
Title Sponsor logo will be highlighted in all communications including website, emails, social media, radio, and ads
Title Sponsor will be announced and written to accompany any instance where the event name is used
Title Sponsor logo highlighted/enlarged on shirt from other non-title logos
Title Sponsor logo branded on the finish/start line arch
3x6ft banners at start/finish line with exclusive logo
Includes all COMMUNITY SPONSOR benefits
SERIES
SPONSOR
$2,500 • ALL 4 EVENTS
Logo recognition as a series sponsor for all 4 events
Logo recognition under series sponsor section on all event pages
Includes all COMMUNITY SPONSOR benefits for all events
COMMUNITY
SPONSOR
$1,000 WISHBONE • $500 ALL OTHERS
Logo recognition at event
Logo placement on event shirts where participant shirts are offered
Name/logo recognition on emails
Logo on 3x6ft community sponsor banners at start/finish
Bag stuffer to be given to all participants
Name recognition on social media campaigns