Wellness is more than just physical wellness. The Y offers opportunities for members, ages 55 and better, to maintain a healthy lifestyle and healthy relationships. Exercise programs, both in and out of the water, pickleball, and a variety of game and social activities are available.
The Y offers a variety of group exercise classes focused on cardiovascular exercise, strength training, balance, and flexibility — everything older adults need to maintain health and function. Bring a friend and try one of the following land or water classes:
Chair Yoga
Stretch and Strength
Fit for Life
Seniors in Motion
Aqua Movement
New Conversations on Managing Mortality
---
Wednesdays 10:30 - 11:30 AM
Location: Intergenerational AreaProgram Leader: Vicki Morgan
FREE | No registration required | Open to all members
Please contact Michelle Reinert at
MO

TU

WE

TH

FR

SA

SU
30

31

1

2

3

4

5
6

7

8

9

10

11

12
13

14

15

16

17

18

19
20

21

22

23

Wishbone 5K

8:00 am - 6:00 pm

24

25

26
27

28

29

30

1

2

3
MONTHLY SENIOR PUNCH CARDS
Supporting your health and well-being goals
Research shows that 2.5 hours/week of moderate-intensity aerobic activity can prevent many of the health problems that develop with age. For our senior members, that means
VISITING THE Y AT LEAST 2 DAYS/WEEK.
During each visit to the Y, ask a staff member to date and initial a spot on the card. After 8 visits in a month, submit the card for a chance to win Y apparel or a $50 gift card to Coborn's, Cashwise, Walgreens, and more!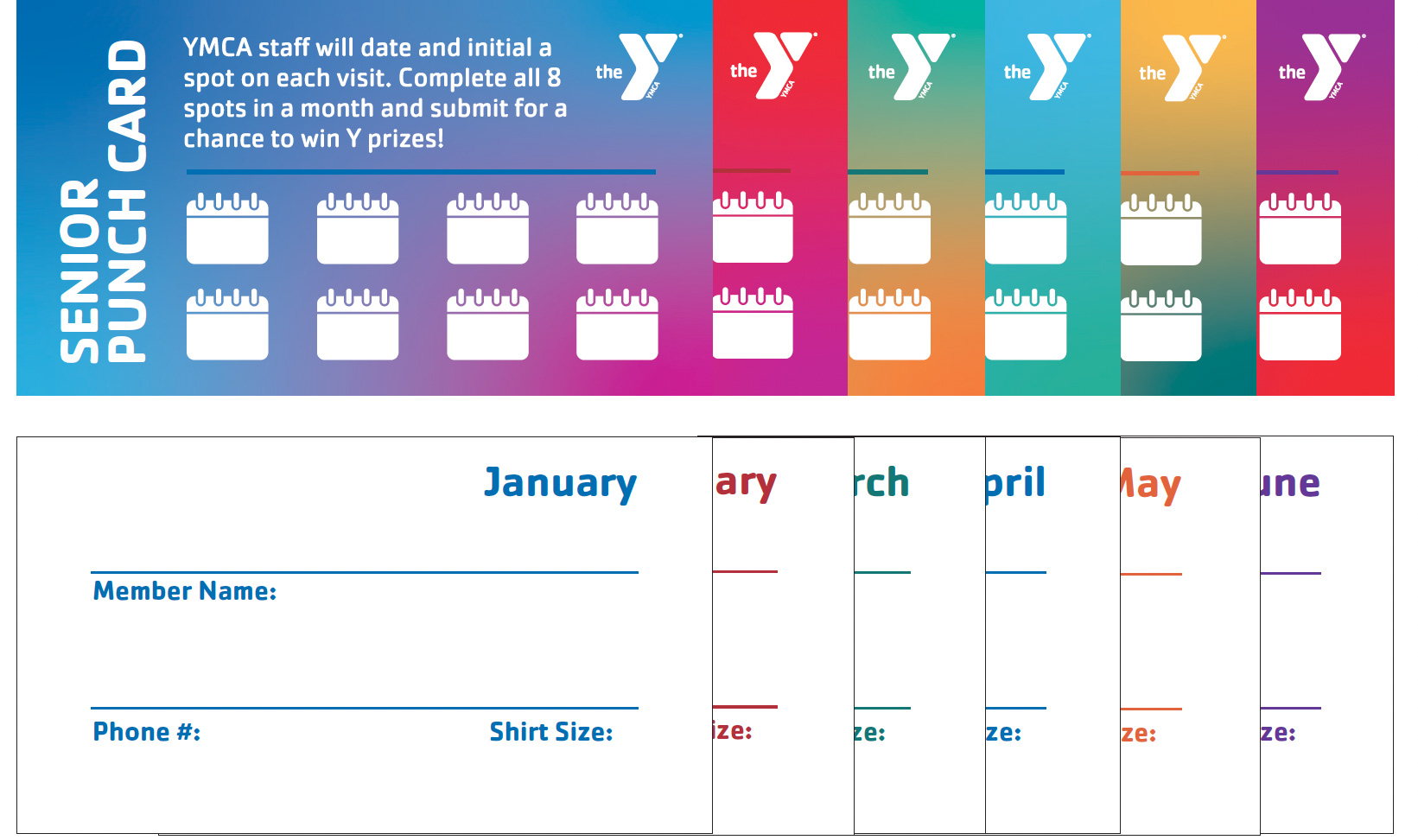 Fitness Orientation
A free benefit for members to help you set and achieve your goals
Group Exercise Classes
Join the fun and accomplish your goals with more than 80 group exercise classes!