BUILDING A HEALTHY SPIRIT
To put Christian principles into practice through programs that build a healthy spirit, mind, and body for all
The Chaplain Program is just one of the many ways the Y intentionally lives out our mission. Our Chaplains demonstrate the love of Jesus through serving, loving and caring for the staff, members and guests of the YMCA through faith-based programming or just a listening ear and an encouraging word.
Speaking of encouraging words, one of our Chaplains produced a podcast that helps people read through the whole Bible. (Click on any of the episodes below.)
As Chaplains, we are here to help you to be healthy spiritually. This includes feeding on the good food of God's word, and regularly exercising our faith, in obedience to God's word.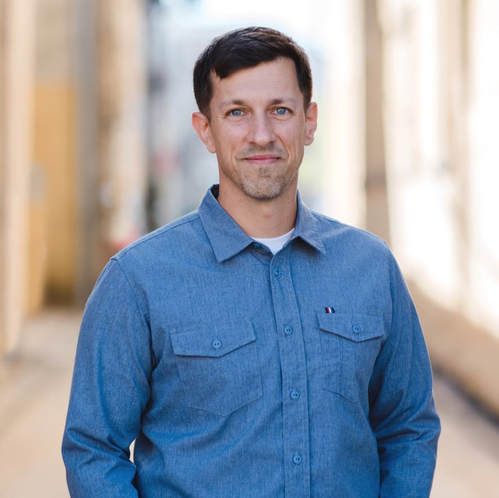 Dominic oversees the Chaplain Program at the Y and serves as the senior pastor of Refuge. He came to faith in Jesus through a faithful friend in college. Since then, he has dedicated his life to proclaiming the good news of Jesus Christ through the preaching and teaching of God's Word. Dominic began to develop his calling in pastoral ministry as an assisting pastor. In October 2004, the Lord called Dominic and his wife, Danielle, to start a Calvary Chapel in Saint Cloud, Minnesota, where they have been faithful in their endeavor to strengthen God's people with grace (Hebrews 13:9).
---
For more information about our Chaplain Program, or if you would like to volunteer to serve in any way, please connect with our Mission Director, Dominic Dinger at dominic.dinger@scymca.org, or call 320-253-2664 Ext 125.
Fitness Orientation
A free benefit for members to help you set and achieve your goals
Group Exercise Classes
Join the fun and accomplish your goals with more than 80 group exercise classes!