These no drop rides are designed to improve your confidence riding in a group setting, get you fitter, make you faster, and get you race ready! Rides typically have a leader that will choose the route and be able to give pointers along the way.
Rides open to ALL women in the community, you don't have to be a racer, just want to ride bikes, get sweaty, and have some fun! These are fitness rides, so expect to be riding at about 15-19 MPH, averaging 15-30 miles per ride.
Contact Kim Johnson, Personal Trainer, at kim.johnson@scymca.org for any questions as she is the one running this program!
Pricing: $80 Members | $100 Non-Members — includes this awesome shirt!
Drop In Rates: $15 Members | $20 Non-Members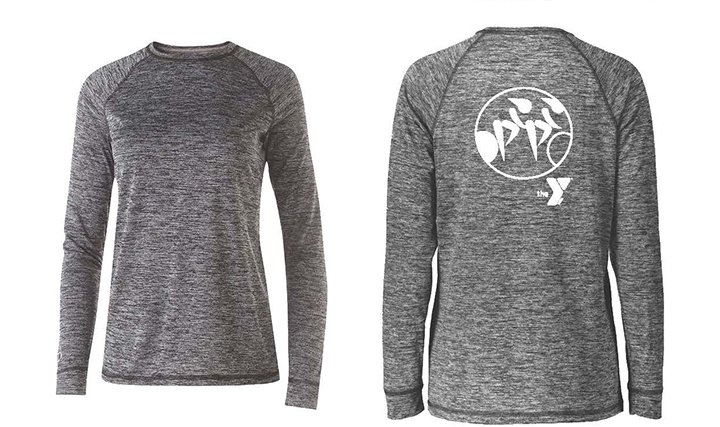 RIDES:
All Thursday night rides start will start at 5 or 6 p.m. with a maximum of 10 riders per ride.
May 21
May 28
June 11
June 18
June 25
July 9
July 16
July 23
CORE GEAR
GRANOLA BAR OR GEL PACK
WATER (HYDRATION PACK; BOTTLE FOR CAGE)
SUNSCREEN
SUNGLASSES
CORE BIKE ITEMS
Y WILL HAVE ALL THE ITEMS FOR BIKE REPAIR
COMFORT AND CONVENIENCE
PADDED SHORTS OR TIGHTS
WICKING JERSEY OR TOP
GLOVES (OPTIONAL)
WATCH
CELL PHONE
CASH
CYCLE PRE-RIDE INSPECTION
TIRE PRESSURE AND CONDITION
BRAKE CHECK
BOLTS TIGHT
SEAT AND HANDLEBAR HEIGHT FITS YOU
CHAIN LUBED
2 ESSENTIALS